Listener and friend of the show Will Dennis had the opportunity to sit down and interview Andreia Ugrai, one of the artists involved with Arkham Horror: The Card Game. And he was kind enough to provide the interview to us to post for your reading pleasure. Enjoy!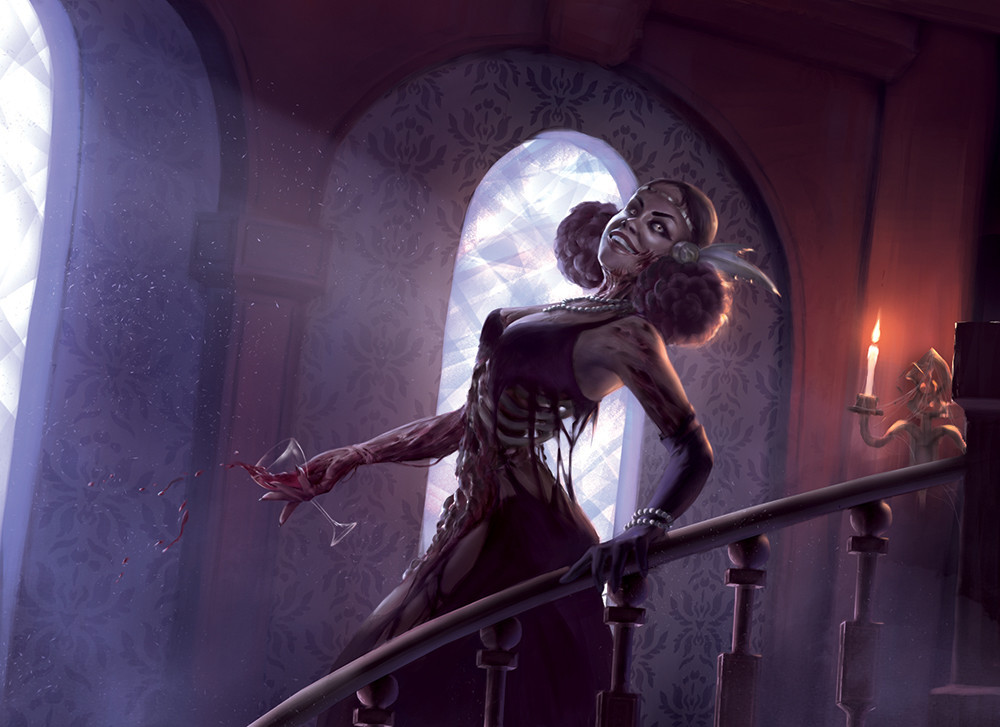 Where are you from?
My name is Andreia Ugrai and I'm a freelance artist interested in creating fantasy and dark fantasy characters and paintings. I'm 28 years old and I live in Romania, where I was born and raised.
Have you always wanted to be an illustrator?
I've always been fascinated with fantasy stuff. The first book that I received as a child was "Hansel & Gretel" and I remember it had a few illustrations that I totally loved!
I remember worrying about what will I do when I grow up since childhood. Even if I had this passion for art back then I took it just as a hobby until five years ago when I discovered someone's art on social media and started to get interested. I remember laughing at him telling me, "You can do it too!"
At that time, I started to watch other artists, gather more information about digital painting, and started to draw, learn and study anatomy, colors, composition, and other stuff.
I had a hard time socializing and even lost friendships but I was lucky that I got the support of my family, which means a lot to me. It was hard (and it still is!) but I couldn't see myself doing anything other than painting.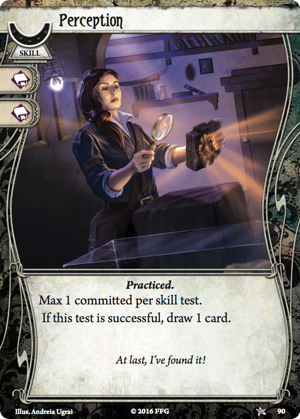 Did you go to art school or are you self-taught?
Well, I didn't go to any art school, I'm self-taught.
How did you get "discovered"? How did you come to the attention of Fantasy Flight Games?
After a few months of studying, I started to build a portfolio with a few fantasy illustrations and started applying for a freelance position to different companies. I got a confirmation mail that they have looked through my portfolio and that my information is now in their artist database. I think one or two months later, I got contacted by an AD from Fantasy Flight Games and asked if I wanted to paint some cards for them. I remember being excited about it and nervous at the same time!
When you get an assignment, what's the first thing you do?
The first thing I do is research. I start gathering information and reference material for the artworks.
What's the medium? All digital? Traditional? A mix?
I work only digital. I also enjoy pencils sometimes, but just for personal drawings.
How detailed are the briefs from the art director? Is it very specific like "This card needs to be a woman holding a lantern searching a library ("Inquiring Mind") or is it more general like you get the name of the card and a general idea of what it does?
Some briefs are more detailed than others. They are always looking for story telling, mood and capturing the character's personality, but usually you get the proper amount of artistic freedom.
Do you do sketches or color comps that need to get approved or generally just deliver a finished image?
When I start an image, I always begin with line art then put on some colors to get the main idea and deliver the sketch for feedback. There are usually two steps (or more, it depends on the given feedback): the sketch stage and final stage.
Once the sketch is approved I go further with the final image and send it for approval.
How far ahead are you working from publication — months? Years? What's a typical time-frame for how long they give you to do an image?
Depends, can be months or even years before publication. Deadlines are also different from client to client. You can get a month for doing one image or same amount of time for more images.
Do you work in a studio or at home? Work regular hours or "vampire" hours?
I work from home so it's very hard to get disciplined and build a work routine by your own. And yes, I work "vampire hours" most of the time but it really depends on my mood.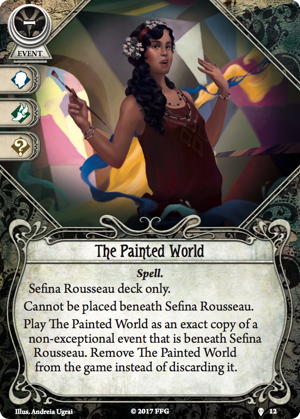 Talk about "THE PAINTED WORLD"…it will likely be a very key card for players and it's so striking in its palette.
Oh, "THE PAINTED WORLD" was indeed a different kind of card. I remember thinking about how will I integrate the character in "a disorienting world of painted colors and strange geometry." I had a lot of fun painting that one as I always have when I get to paint any Arkham horror card.
I don't have a particular favorite, I just love the mood on all cards in this game.
Do you feel like there's some illustrations that just don't work as well as you wanted them to? If so, why? (I know artists always are their own worst critics!)
I think every artist encounters this kind of problems. We all have good days and bad days. When you're an artist you are most likely to feel insecure and never pleased with your work. This is when you have to stop complaining about "I'll never be as good as X" and start getting competitive and ambitious. I mostly complain (haha!) even though I'm aware of what I have to do if I want to complain less.
Do you play ARKHAM HORROR LCG? If so, what do you think about it? If not, why not?!?! Hahah
Unfortunately, I don't play the game although I have it. Usually, I don't have the mood to do anything else besides work but sleep and watch TV shows. It's all about my mood.
Are you a fan of the "lore" mythos…HP LOVECRAFT and his contemporaries?
Oh, I LOVE Lovecraftian horror as I love any other horror fictions, movies, arts and everything that's dark.
What's a typical day like for you? Hobbies/Interests?
Besides work, I like to sleep a lot, cook and bake and try all kinds of foods, watch TV shows, movies (especially dark/psychological thrillers and horrors, I'm a big fan of these!) and read lots of stuff over the internet. Lately, I got into sculpting as a hobby, I find it relaxing and fun!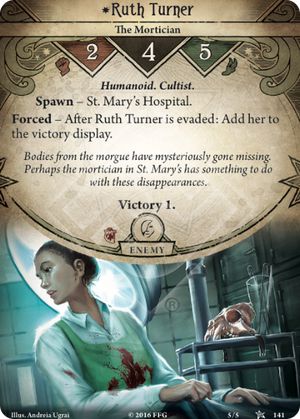 What other work are you doing? Or hoping to do? Comics, posters, production design, etc?
I got to make the entire artwork for a board game project called "Kings of Ruin" that unfortunately didn't got funded and got canceled. I also illustrated for Iron Helmet Games and Dream Reactor projects.
I've had the opportunity to work on a stage design for a large music festival called "Untold" here in Romania and I also did dark-themed music albums cover art. I mainly do card illustration. As every aspiring artist, I'd really like to get to work for big names such as "Magic the Gathering" or even work in the movies industry.
What's the best way to get ahold of your art, get commissions, hire you, etc?
You can visit these websites to view my artworks:
https://www.artstation.com/andreiaugrai
https://andreiaugrai.carbonmade.com/
https://www.facebook.com/andreia.ugrai
https://andreiaugrai.deviantart.com/
For business inquiries I prefer to be contacted at: andreiaugrai@gmail.com
Thank you!